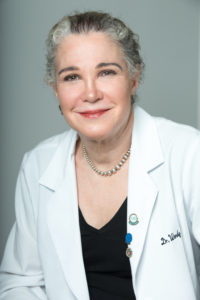 My Practice Philosophy:
Over 30 years of artistically rejuvenating the appearance of the face using FDA approved fillers and Botox . Women, in particular, are judged by their physical appearance and perceived youth. We may not like it, but it is the reality in the world we live in. I pride myself on meticulously restoring both a person's face and their self- confidence. People often come to me when their life has had a major change be it personal or professional. They are seeking to have greater self- confidence and the power that it gives them to get what they want out of life. My work enables them to do so. I share in the joy that my patients feel when they look the way they want to.
Did you ever look in the mirror and think to yourself that you look much older than you feel inside? That you have the same zest for life, for excitement, for romance, and for fun that you had in your thirties, but you are trapped in this body that is out of synch with you spirit? The 'thirtysomething' inside you looks out through your mature eyes and thinks "that's not really me." Well, it doesn't have to be. My patients are assured of two things: my undivided attention and the promise that I will use everything I've learned in my thirty years of practice to keep you healthy and looking your best.
Biography & Background:
Adjunct Assistant Professor of Dermatology at New York School of Medicine for the past 30 years teaching dermatology residents and medical students both medical and cosmetic dermatology at Bellevue Hospital New York University Medical Center
B.A., Barnard College
Masters in Biology from Princeton University
M.D. from Columbia Physicians & Surgeons Medical School
NYU Medical School Dermatology Residency and Internal Medicine Internship
Board Certified, American Academy of Dermatology
former Faculty Member, Yale School of Medicine Dermatology
Member, North American Menopause Society
Member, National Vulvodynia Society
Television and Radio appearances discussing various topics in dermatology
Numerous publications in medical journals and books
Clinical Consultant for Avon Products
Clinical Interests:
1. Facial Restoration: Natural long lasting artistic rejuvenation of the face using fillers and/or Botox. Taking care of my patients and keeping them healthy.
2. Women's Health: Researching and developing alternative treatments for female sexual disorders (FSD).
Research Interests:
Vulvadynia, Genital Urinary Syndrome of Menopause
Patient's Choice Award 2008-2015
Most Compassionate Doctor 2014
Dr. Epstein article in NAMS Menopause eConsult (click to expand)
Dr. Epstein featured New Beauty Magazine (click to expand)